---
SOCIAL UPRISING IN HONG KONG
EYE OF THE STORM: VOICES FROM THE HONG KONG OCCUPATION
This is the first of an upcoming series of interviews conducted by New Bloom with participants, organizers, and observers of the Hong Kong democracy movement. We interviewed Dr. Lucetta Kam, who is an assistant professor at Hong Kong Baptist University and an organizer of Hong Kong Scholars Alliance for Sexual and Gender Diversity, on September 29th.
HONG KONG IN CRISIS
Where just a month ago, it seemed as though Occupy Central was on the decline, that Hong Kong would see no mass protest over China's refusal to permit free elections, Hong Kong's student activists have seized the day. The week-long student strike culminated in student activists attempting to storm government headquarters, then surrounding the compound after a failed attempt at occupation.
INTERVIEW: CHEN GUANGSHENG (陳光誠)
9/27星期六,破土的記者在「全球聲援香港爭取真普選 」 在時代廣場舉辦,為香港祈福的現場碰到中國維權律師陳光誠,我們在9/29的每日破土特別號中記錄下這段訪問,呼應一連串聲援香港的活動。
THE IMPOSSIBILITY OF DEMOCRACY IN HONG KONG?
Does the possibility exist for Hong Kong to attain democracy? This question has yet to be settled. In the face of China's refusal to allow non-vetted candidates to run for Hong Kong's Chief Executive, the highest political position in the Hong Kong government, the stage is set for Occupy Central to once again seize control of Hong Kong's Central district, the city's financial and economic heart.
---
THE SUNFLOWER MOVEMENT SIX MONTHS ON
回顧三二三之夜
經由本文,我想聚焦的是行政院占領行動。立法院占領行動在台灣的歷史紀錄上將會永垂不朽,但行政院占領行動我就不敢確定了──因為事件一發生,就有人努力想要掩蓋它,甚至包含親身參與的人。就我而言,我想重新發掘這次事件,向全世界做真實的見證。
LOOKING BACK ON 323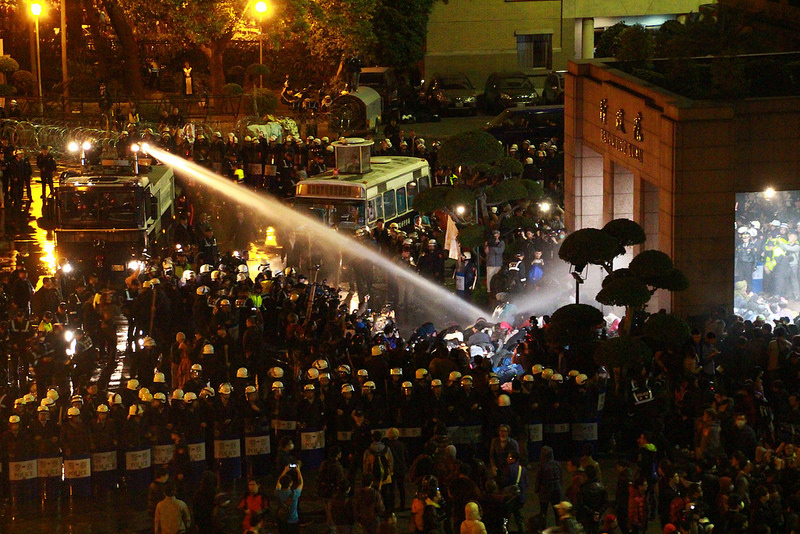 Within the annals of Taiwanese history, the Legislative Yuan occupation will be remembered for eternity. The Executive Yuan occupation, I'm not so sure—because immediately thereafter, efforts were made to bury it, even from those who had participated in it. As for me, I intend to perform an excavation to bear witness to this truth to the world.
---
THE OVERSEAS TAIWANESE STUDENT MOVEMENT
危機與再起
太陽花運動激發了全新的一波海外台灣學生運動。3月30日全球同步動員反對馬政府施壓國會,在會議室後門外偷偷通過海峽兩岸服務貿易協議(CSSTA)的反民主手段,將分散在16個國家、49個城市的海外台灣人組織了起來。太陽花運動將海外運動者的動員推向了更大規模,並且提出了更深刻的議題。
CRISIS AND RESURGENCE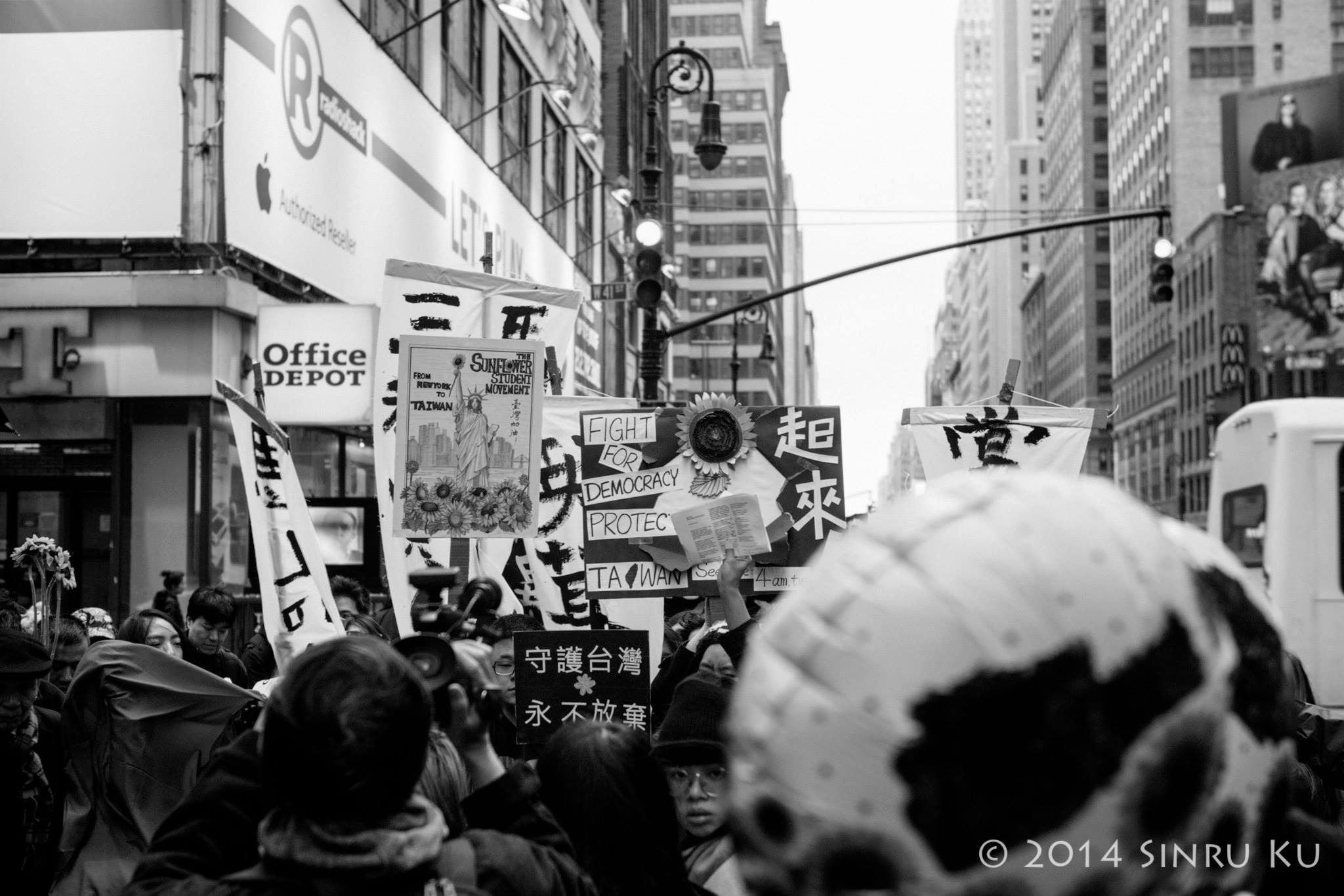 The Sunflower Movement has inspired a new wave of overseas Taiwanese student movement. The March 30th global mobilization against the undemocratic procedure of the Cross-Strait Services Trade Agreement with China that the Ma's Administration pushed the Congress to sign behind backdoor organized overseas Taiwanese people across 16 countries and 49 cities. The Sunflower Movement has taken the overseas activist mobilization to a larger scale and towards addressing deeper contents.