---
HONG KONG'S UMBRELLA REVOLUTION
OCCUPYING IDENTITY?
New Bloom UK Editor Sam Sussman sat down with Hong Kong social movements researcher Larry Au to chat about the specifically Hong Kongese political experiences and traditions from which the movement developed its organizational and rhetorical strength. Larry is an M.Sc in Global Governance and Diplomacy at the University of Oxford, and previously researched Hong Kong social movements at Brown.
AN END TO HONG KONG'S "UMBRELLA REVOLUTION"?
Now approaching a month's duration, the series of protests which have rocked Hong Kong since late September have seen a series of events in the past week including attempts at negotiation between students and government, the breakdown of negotiations, continued police violence, and growing public sentiment against occupiers. But have we seen this before?
EYE OF THE STORM: DIAN DIAN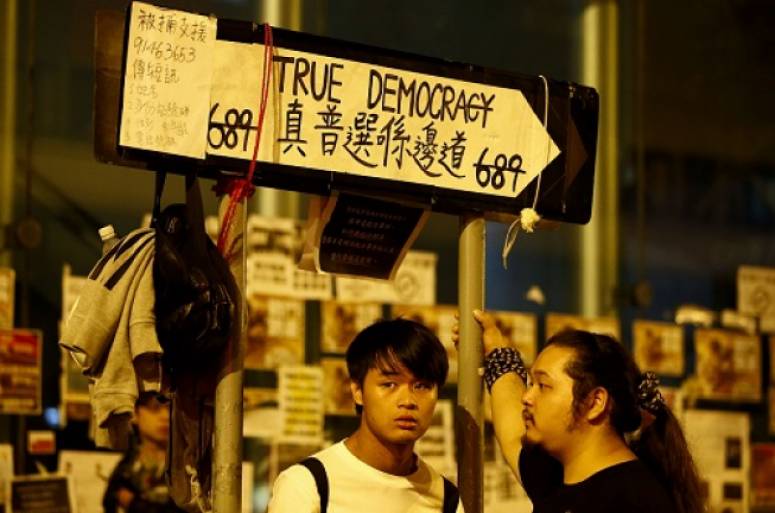 As part of our continuing Eye of the Storm: Voices from the Hong Kong Occupation series of interviews conducted by New Bloom with participants, organizers, and observers of the Hong Kong democracy movement, we interviewed Dian Dian, editor of the Queer Lala Times on October 9th.
FILM AND INTERVIEW: BAIT / 誘餌
因緣際會下認識了現在人在香港浸會大學讀電影的導演張永攀,之前,他跟拍過一些紀錄片,後來在茉莉花事件時被抓進看守所關了一個多月,在這段監獄時光中,他想了許多事情,並決定以電影讓世界了解中國的現在與未來,而正在香港求學的他,下一部片子的主題將會是非常值得關注的「佔領中環」。
物理空間與社會運動
香港此次普選運動能從佔中升級到數十萬人參與的「傘花」革命,引起國際廣大關注,除了考量政治面香港與北京政權矛盾的緊張情勢,和經濟面長久以來城市經濟貧富差距的危機,也可以從空間的脈絡去分析。此篇文章作者以空間與集體行動的研究,去討論香港佔領運動的進程與發展。
STORM CLOUDS OVER HONG KONG
In the face of the suspension of negotiations to protest police inaction against the assault of pro-Beijing mobs, Hong Kong Chief Executive Leung Chung-Ying now declares that protestors have until the early morning hours of Monday to withdraw. As protestors refused, the coming hours will prove decisive for Hong Kong, with the threat of violence once more on the table. Will Hong Kong's democracy movement be able to weather the coming storm?
EYE OF THE STORM: LUCETTA KAM
This is the first of an upcoming series of interviews conducted by New Bloom with participants, organizers, and observers of the Hong Kong democracy movement. We interviewed Dr. Lucetta Kam, who is an assistant professor at Hong Kong Baptist University and an organizer of Hong Kong Scholars Alliance for Sexual and Gender Diversity, on September 29th.
---
THE ANTI-NUCLEAR ISSUE IN THE ASIA PACIFIC
PROFILE: GREEN CITIZENS' ACTION ALLIANCE
On August 28th, New Bloom's Brian Hioe interviewed Liu Hui-Min from the Green Citizen's Action Alliance (綠色公民行動聯盟) regarding environmentalism, the anti-nuclear movement in Taiwan, and Taiwanese activism writ large. This is the second of a series of interview profiles that New Bloom will be doing with Taiwanese NGOs and civil society organizations, in an effort to present a picture of Taiwanese civil society to an international audience.
INTERVIEW: IAN THOMAS ASH
On August 9th in Tokyo, Japan, New Bloom's Brian Hioe sat down with documentary filmmaker Ian Thomas Ash for a conversation. Ian Thomas Ash is the award-winning filmmaker of documentaries including A2-B-C and In the Grey Zone, both about children living in Fukushima after the nuclear meltdown. -1287, Ian's latest documentary, will begin screening in the autumn of 2014. The Asian Premier will be at the Taiwan International Documentary Film Festival running from October 9 to 19 in Taipei.
---
LGBTQ MOVEMENT IN TAIWAN AND BEYOND
PROFILE: TAIWAN TONGZHI HOTLINE ASSOCIATION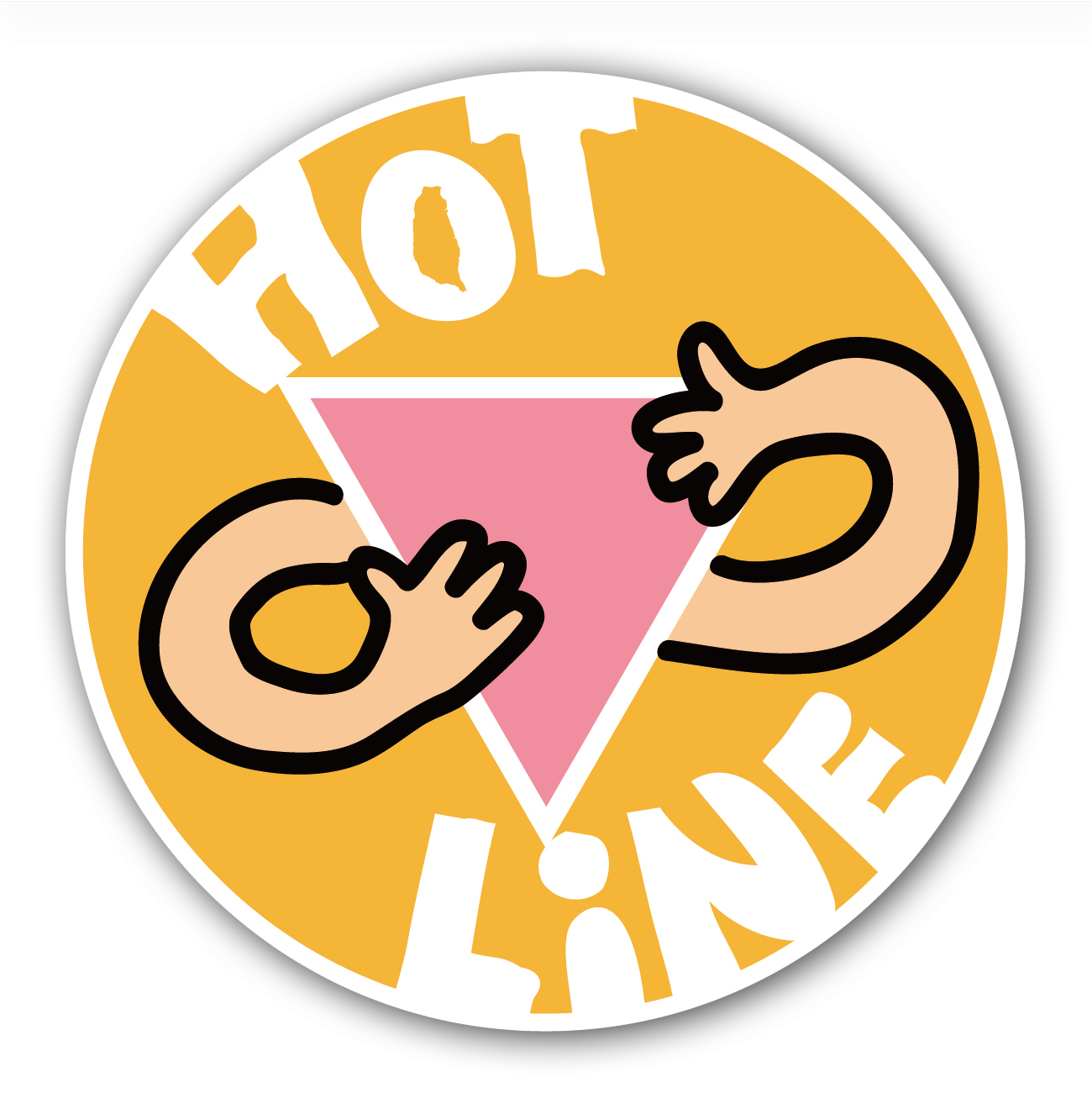 On August 2nd, the Taiwan Tongzhi (LGBT) Hotline Association held its Taipei Hotline Evening Party, a fundraiser party event which it holds annually. Following the Taipei Hotline Evening Party, New Bloom's Brian Hioe sat down with Jennifer Lu from the Taiwan Tongzhi Hotline Association to discuss the history, current activity, and outlook of the organization.