---
CROSS-STRAIT RELATIONS BETWEEN TAIWAN AND CHINA
LOOKING BACK ON THE CHU-XI DEBACLE
The talk of all Taiwan of late has, of course, been the meeting between KMT Chairman Eric Chu and Chinese President Xi Jinping on Monday. The meeting was from beginning to end an object of much speculation, drama, and hype, having been preceded for months by an elaborate amount of back and forth pageantry between the KMT and CCP about whether to not the meeting would take place. After the meeting finally happened, an enormous amount of commentary was produced speculating as to its broader implications. We might look back on the whole sordid affair.
九二共識是國民黨的鴉片
國民黨主席朱立倫率領中國國民黨代表團至北京與中國共產黨主席習近平會面,會晤後引起台灣與國際輿論熱烈討論,許多國際媒體陸續指出國民黨到中國向習近平表態支持與中國統一,如美國福斯新聞、英國衛報、英國晨星報、美聯社、澳洲人…等等皆有此論述。在引起如此多波瀾後,國民黨與朱立倫主席回台後趕緊滅火指正外媒、並且指責在野黨誣蔑抹黑抹紅國民黨,國民黨是在「九二共識」的前提下與中國共產黨會面,未涉及任何主權討論。然而,這究竟是國際媒體的問題,台灣在野黨的問題?又或是中國國民黨的問題?
THE PRO-INDEPENDENCE LEFT VERSUS THE PRO-UNIFICATION LEFT IN THE SINOPHONE WORLD
It would seem after the Sunflower Movement, the actions of the pro-unification Left in and outside Taiwan has become increasingly aggressive in its criticisms and attacks conducted on Taiwanese civil society. Namely, what is aimed for by these groups, mostly Marxist or socialist in orientation, is the establishment of a single socialist nation, inclusive of China, Hong Kong, and Taiwan. We might venture a criticism of our own.
華文世界中的「左獨」與「左統」
目前看來,隨著「左獨」立場逐漸抬頭,「左統」在台灣及海外的活動也更加咄咄逼人,積極對台灣公民社會發動各種批判和攻擊。換言之,這些多半信奉社會主義或馬克思主義的團體所要建立的,是一個包含中港台˙在內的社會主義中國。台灣新興的第三勢力政黨真的是左翼嗎?這還有待觀察,或許最終未必如此。可是相較於宣稱中國共產黨仍然是「左派」的那些人,這些政黨當然也算得上「左派」,不多也不少。以下,我們要試著檢視左統攻擊的基礎所在,以及我方同路人的某些批判論點。
AT HEART, WHAT ARE THE FEARS OF THE PRO-UNIFICATION LEFT?
It would seem that there is something of a divide among the so-called pro-unification Left about the Sunflower Movement these days. Namely, there seems to be a divide between those who are in some way more sympathetic to the Sunflower Movement as an expression of Taiwanese society and those who would seek to dismiss the movement as a whole. This is perhaps how we can understand the divide within the Taiwanese pro-unification Left in regards to Joyce Liu's recent article concerning the Sunflower Movement published in Ground Breaking and its critique of older, more traditional voices of the pro-unification Left as Zhao Gang.

---
2016 ELECTIONS IN TAIWAN AND THE US
第三勢力成與敗,扯了民進黨後腿?或是推了民進黨一把?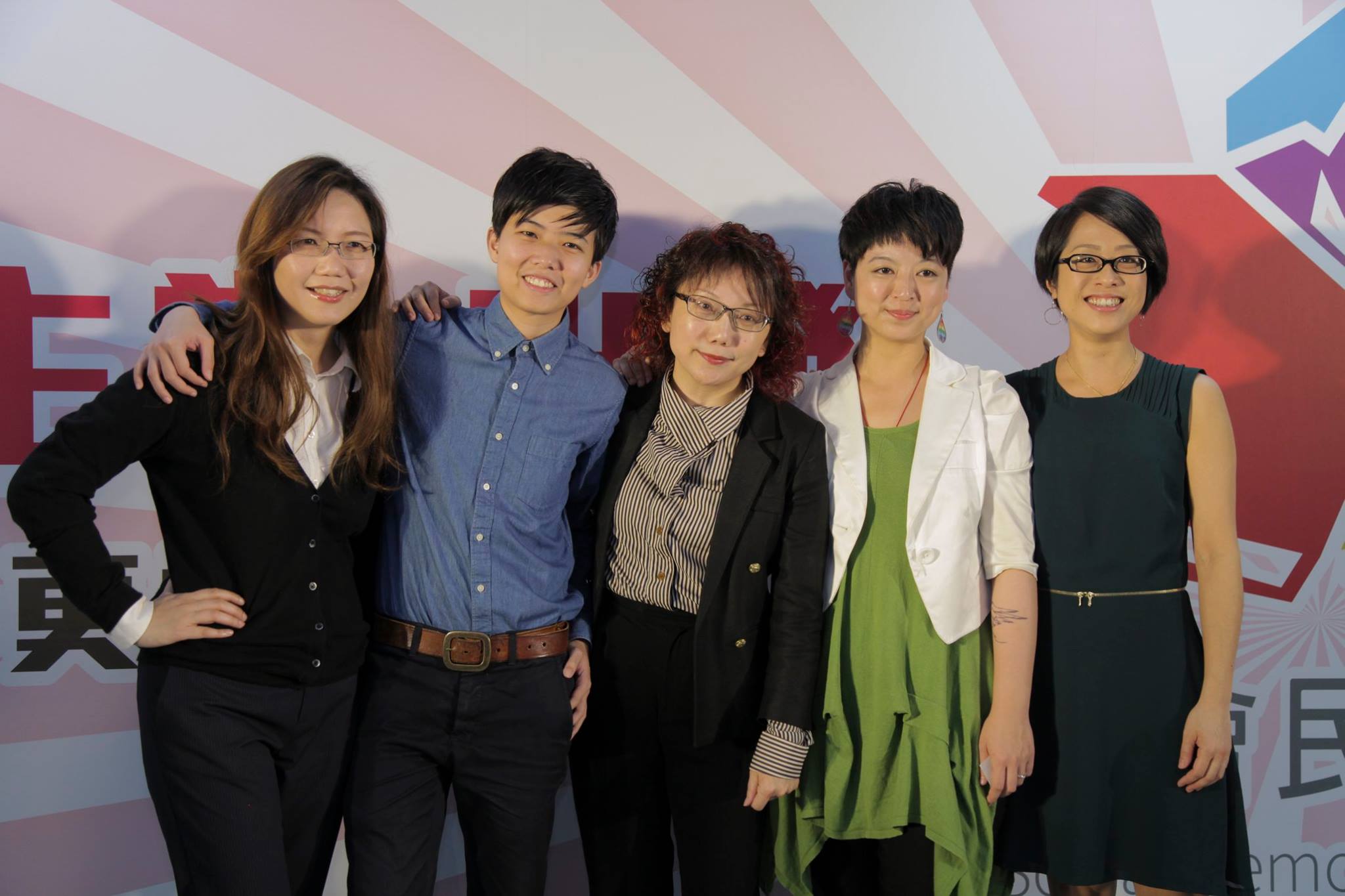 時代力量、社會民主黨、自由台灣黨於過去這半年陸續成立。三個新興政黨分別渴望在國民黨與民進黨勢力之間找尋一席之地,而過去這將近一年新興第三勢力也遭遇許多批評與看衰,這些批評如:以左派自許的政黨,背後卻無傳統左派政黨擁有的農、工階級支持(姚人多專欄,新新聞);又或苦勞網評論指出社民黨參選人李晏榕出身資本家家庭,質疑社會民主黨是否將遭遇危機;更有人認為,第三勢力在台灣仍無法成氣候,國、民兩黨以外並無真正的政治發展空間。然而這些觀點所說是否真有道理,筆者試著再提供其他觀點與這些想法一同激盪討論。
ELECTORAL POLITICS FOR 2016 IN THE US AND TAIWAN
Though it proves too early to forecast the results of 2016 elections in either Taiwan or America, we might use this time to provide some sketches as to how elections are shaping up to be at this juncture. Namely, we might point towards a homology between the situation in America and in Taiwan. Broadly, we might point towards the structural condition between two-party liberal democracies that operate under a free market economic system as the reason for similarities between the situation in Taiwanese and American elections.
WHAT WAS THE OTHER SIDE OF TSAI ING-WEN'S VISIT TO THE UNITED STATES?
DPP presidential candidate Tsai Ing-Wen's recent twelve-day tour of the United States has been hailed as a success, not only by her supporters, but also by outside commentators. Certainly, while the purpose of Tsai's visit was in part to raise the international profile of her campaign among overseas Taiwanese and Taiwanese-Americans, we might also point towards the integral importance of the meetings that took place between Tsai, American senators, and government officials. Namely, Tsai had a need to meet with American government officials and convince them that she would not be disruptive to regional stability.
PREDICTABLE EMPTINESS
In her thirty minute long speech in New York City, which was attended by over a thousand, Tsai spoke of her admiration to New York City as a "city where dreams come true," her willingness to work with the rising Third Party movements in Taiwan, and a growing "new Asian value of democracy" that is championed by Taiwan. Granted that this particular speech is not designed for a disposition of policies, Tsai's speech still lacked any concrete substance into what makes her a suitable candidate for presidency.
BEYOND TARGETING HUNG HSIU-CHU
In the project of actively eliminating the KMT from Taiwan, civil society will have to take the leading role, but it will only be able to do so if it is able itself to arrive at the awareness of that the Hung Hsiu-Chu candidacy is reflective of the crisis of the KMT as a whole and that the Hung Hsiu-Chu candidacy is too valuable an opportunity to damage the KMT as a whole to pass up.
IN SEARCH OF LOST TIME
It is remarkable at times to note the electrifying effect of foreign media on public discourse in Taiwan. How could it not, given Taiwan's state of existential obscurity? So it is no surprise that when DPP presidential candidate Tsai Ing-Wen was featured on the cover of Time Magazine's Asia edition, an enormous amount of discussion broke out within Taiwan about the significance of this event. Where that the fundamental assumptions that the Time Magazine article based itself off of were pro-Beijing and the majority of sources quoted took KMT talking points has been well documented. Thus, here we might concern ourselves less with the content of the article itself, but the reception of the article and what that bodes for the future of 2016 elections.
---
ENVIRONMENTALISM IN ASIA
FUKUSHIMA FOUR YEARS ON IN TAIWAN AND JAPAN
On March 14th, 60,000 Taiwanese took the streets across Taiwan in order to protest nuclear power. This was largely in Taiwan's major metropolitan centers, Taipei, Kaohsiung, and Tainan. Taipei saw around 40,000, Kaohsiung 11,000, and Tainan 5,000. Smaller protests also took place in Taitung County and on the Penghu Islands, but the total amount of protestors is generally estimated to be between 40,000 and 60,000. How are to look at this in the broader context, four years after Fukushima?
HOW COULD A DEMONSTRATION OF 50,000 IN SHANGHAI NOT BE REPORTED ON IN INTERNATIONAL MEDIA?
Shanghai in the last month has seen massive mobilizations, some reports of which claim that up to 50,000 participated in environmental demonstrations against the building of a chemical plant. This has not at all been reported upon in western media, although details in Sinophone media are also sparse. The past week of actions dates to June 22nd, when a demonstration in which protestors occupied the space outside the Jinshui District Government in the suburb of Jinshui, Shanghai. Protestors were demonstrating against the building of a PX chemical plant in Shanghai, despite government claims that such a plant was not being built.