Welcome to the Daily Bloom! The Daily Bloom will be a daily shortform blog with updates on the day's political going-ons. If something particularly exciting happening in Taiwan, we will be providing live updates on our Facebook page and Twitter account. At the end of the day, we will compile the live updates to provide a chronological timeline of the day's events. If not, we will simply report on what happened that day, or what might be of note that happened. If you have news tips about what would be interesting to cover, send to [email protected]!
July 18, 2014: Live updates from Dapu, Miaoli
On July 18th, 2014, Daily Bloom covered the one year anniversary of the demolition of the Chang Pharmacy in Dapu, Miaoli.
5:13 PM in front of the former site of Chang Pharmacy.  At this point, volunteers were still setting up.
The start of the concert at 6:04. The crowd outside the former site of the Chang Pharmacy was a little over one hundred at that point in time.
6:33 PM.
Performance at 6:51 PM.
7:10 PM. Crowd appeared to be a little over 200 then.
Speech by film director Ko I-Chen at 7:22 PM. Ko is lead organizer of the Five-Six Movement, an anti-nuclear protest held in Taipei at the CKS Memorial weekly. At present, the Five-Six Movement is holding a demonstration regarding the Chang Pharmacy demolition at the CKS Memorial simultaneous with this one, featuring performances by bands including 2HRS.
Screening of short documentary on the human cost of forced demolitions in Miaoli at 7:48 PM.
8:33 PM during the screening of an interpretive dance film about housing evictions in Miaoli by Hsiao Tzu-han.
Cast of the film at 8:52 PM.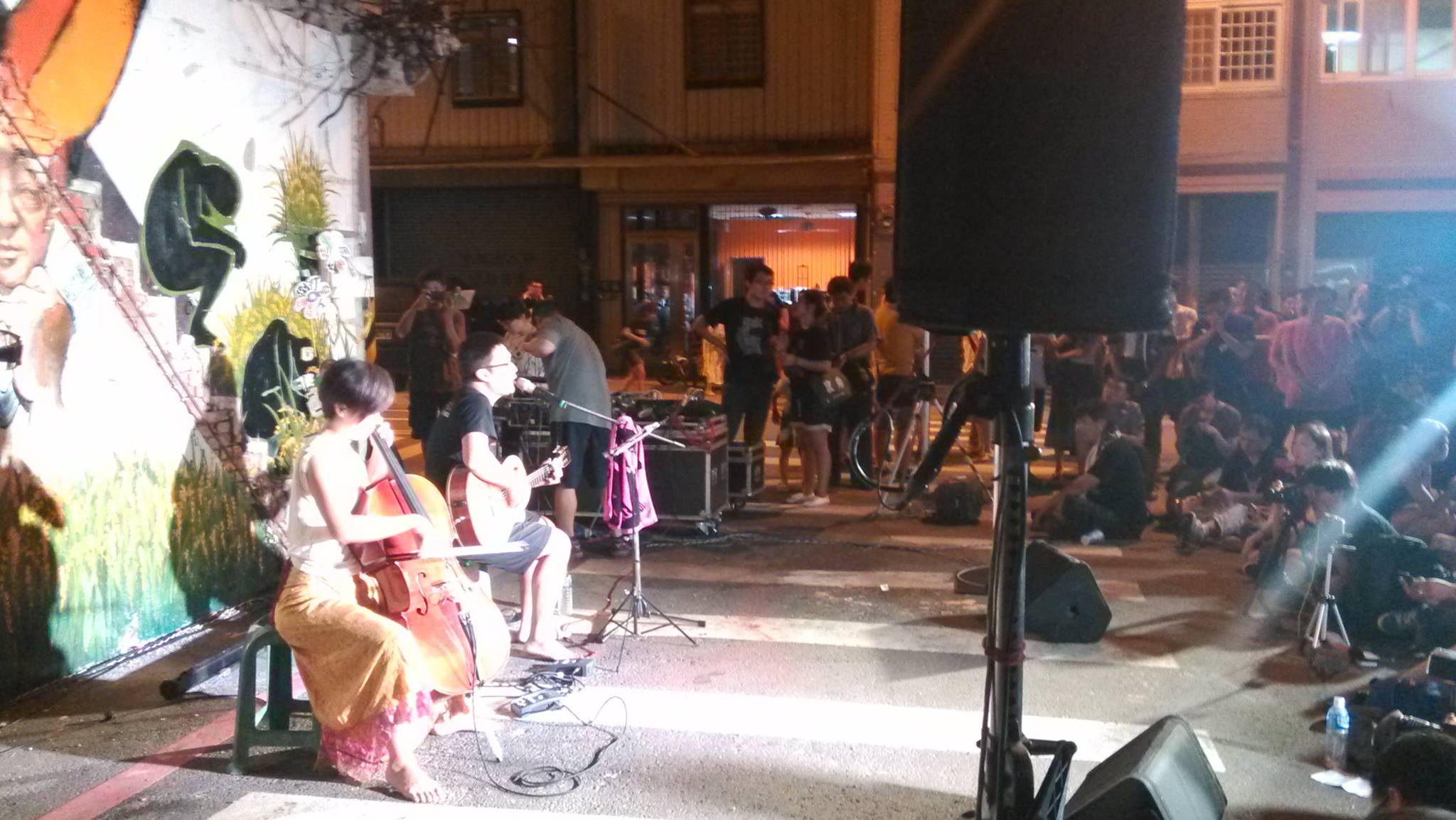 Performance at 9:03 PM.
Performance at 9:33 PM.
The end of the protest as the crowd gradually begins to disperse around 9:47 PM.