Seeds is a photography column that seeks to explore and promote just causes by highlighting individuals' efforts. These individuals are seeds of justice and resistance, and seeds for social movements and social changes.
SU BENG. 97 years young. Full of life. Went to the polls today.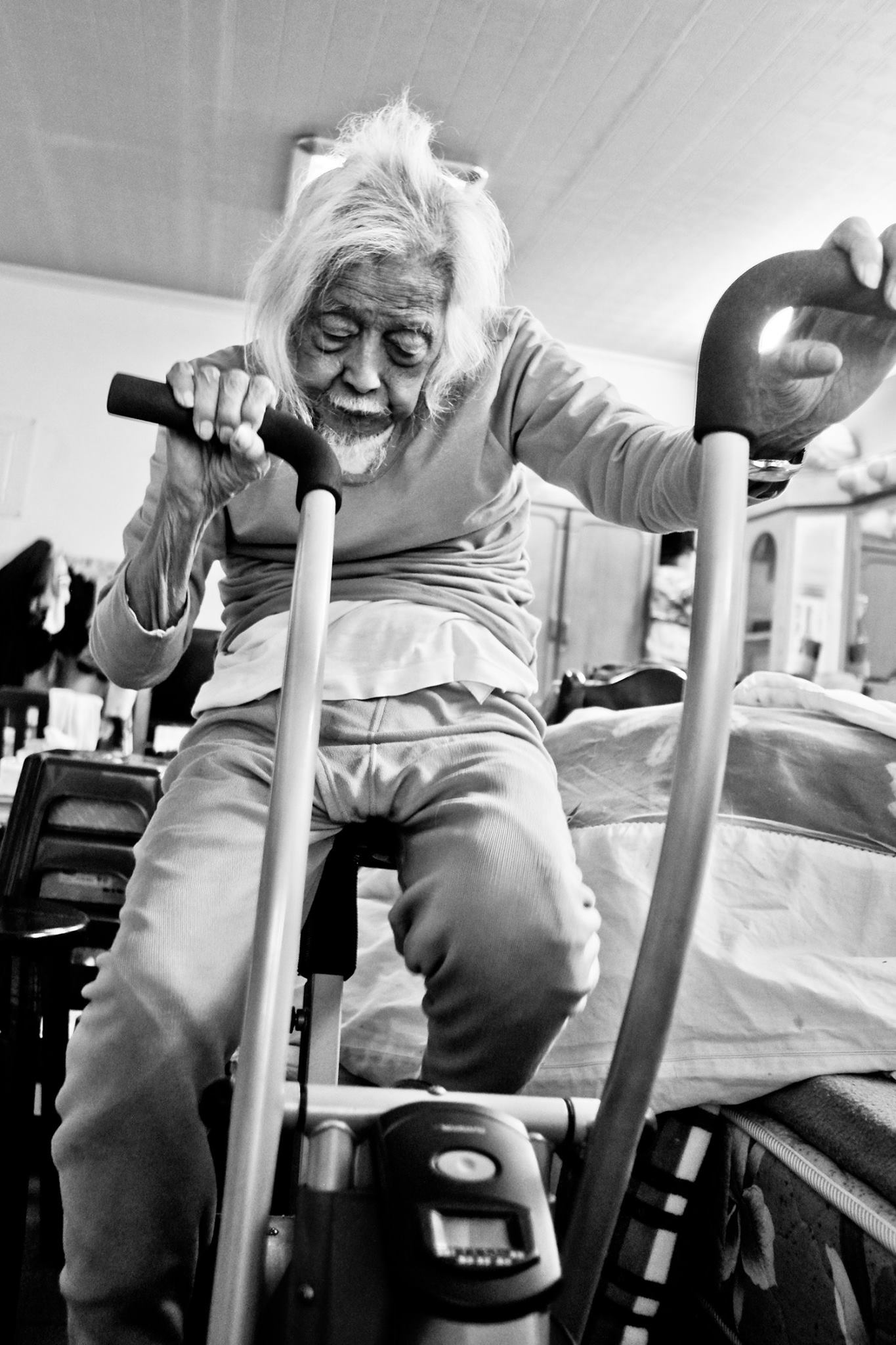 I met him while he's on his exercising bike, exercising. Knowing I went there to photograph him, greeted me with, xing kuo le, a Taiwanese expression for gratitude. He sat down and spoke with me. I was very happy to hear his knowledge. And wisdom. And his expertise in history. Generous with his time, he patiently explained what it means to be Taiwanese, how our history is different from that of China.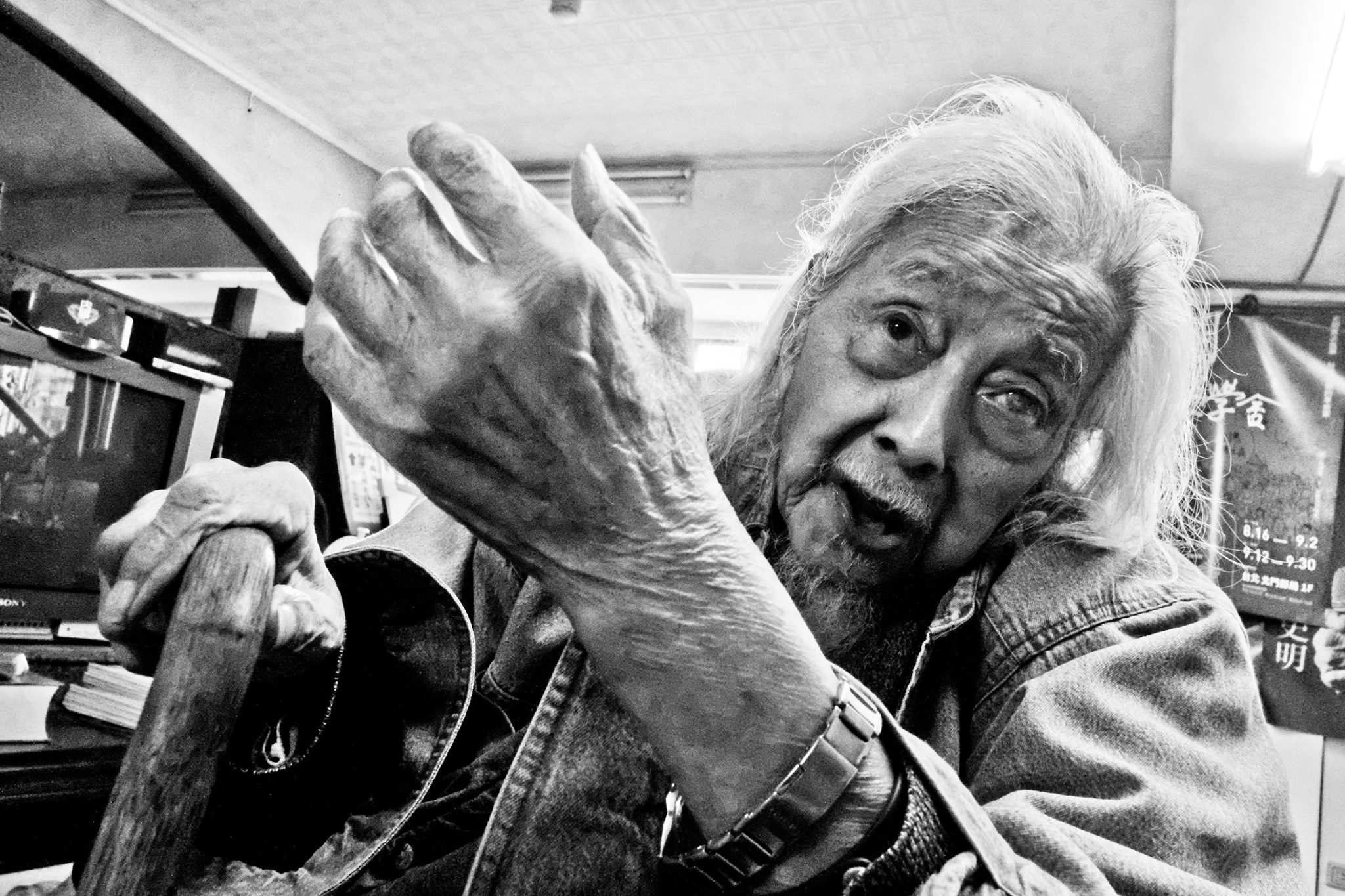 A leftist revolutionary who also worked for the the Chinese Communists. Asked about them, he remarked that they're authoritarians. People wanted freedom, and they killed them. Tens of millions. Dead. Threat from China coming from Su Beng, become real, as he personally witnessed the atrocities. Hence an ardent supporter of the DPP.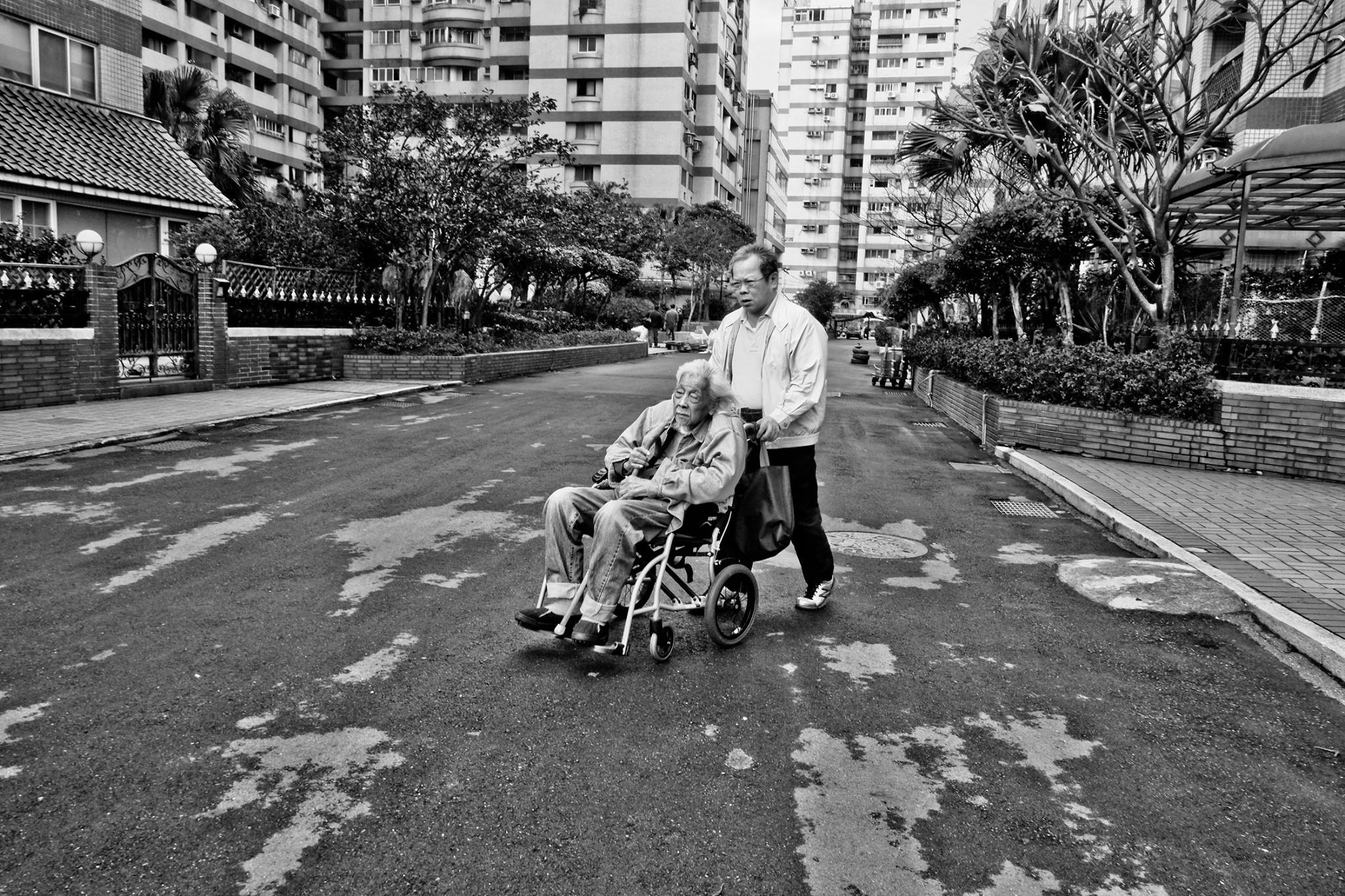 Having physically been in the presence of a real revolutionary, I thought, my life feels a bit different now.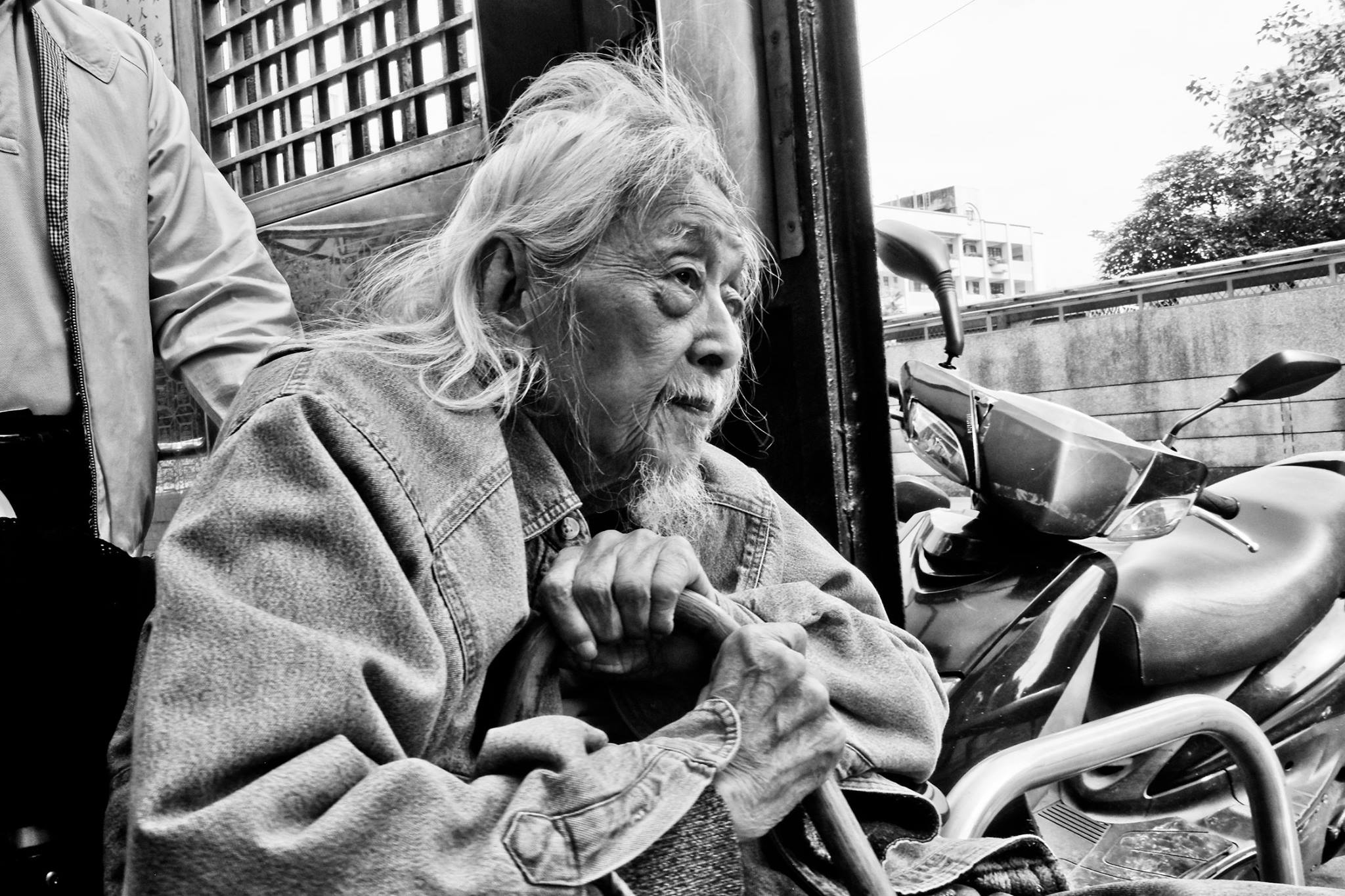 Give him a cup of water, he said.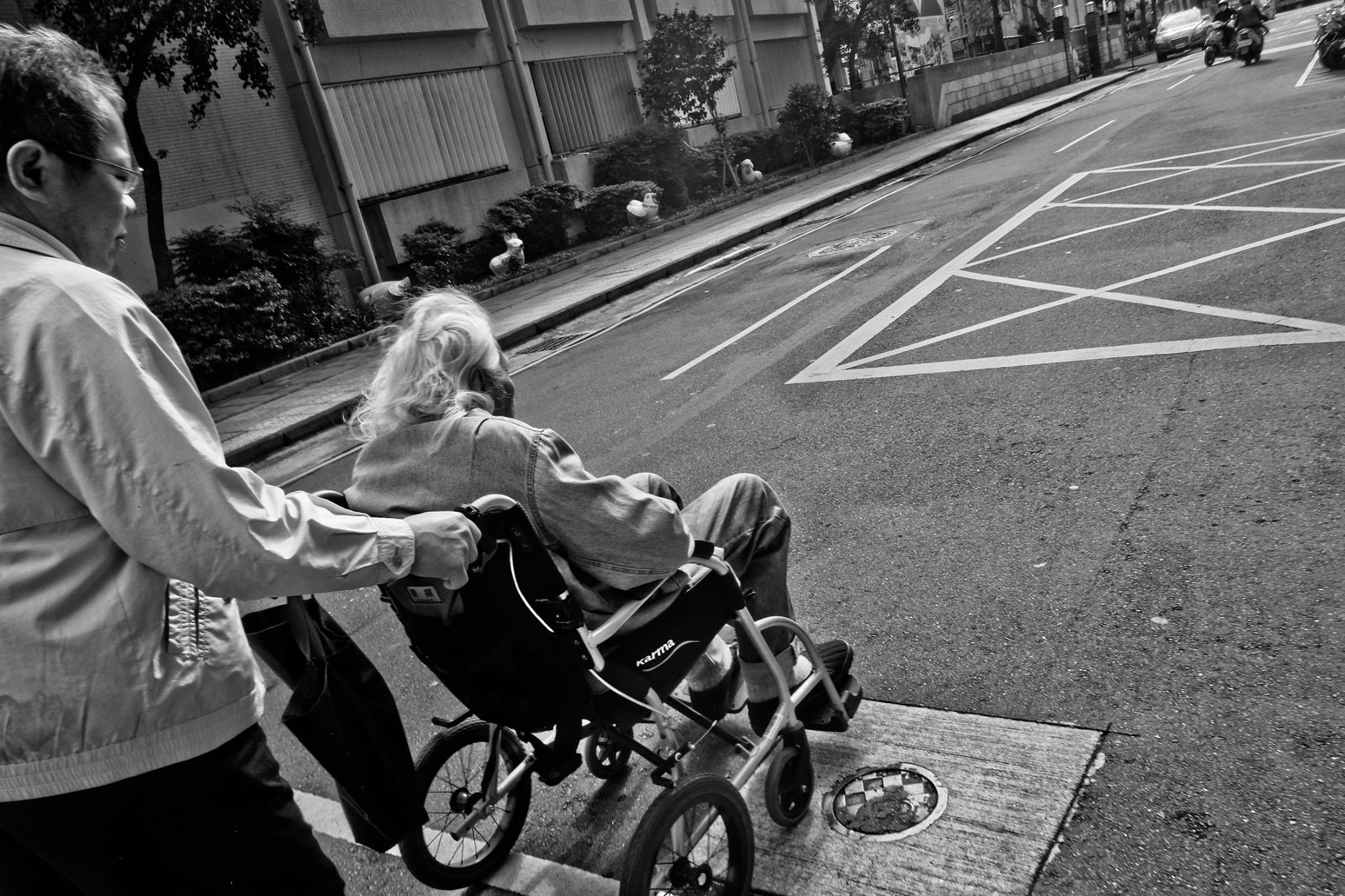 And then we left for the polls.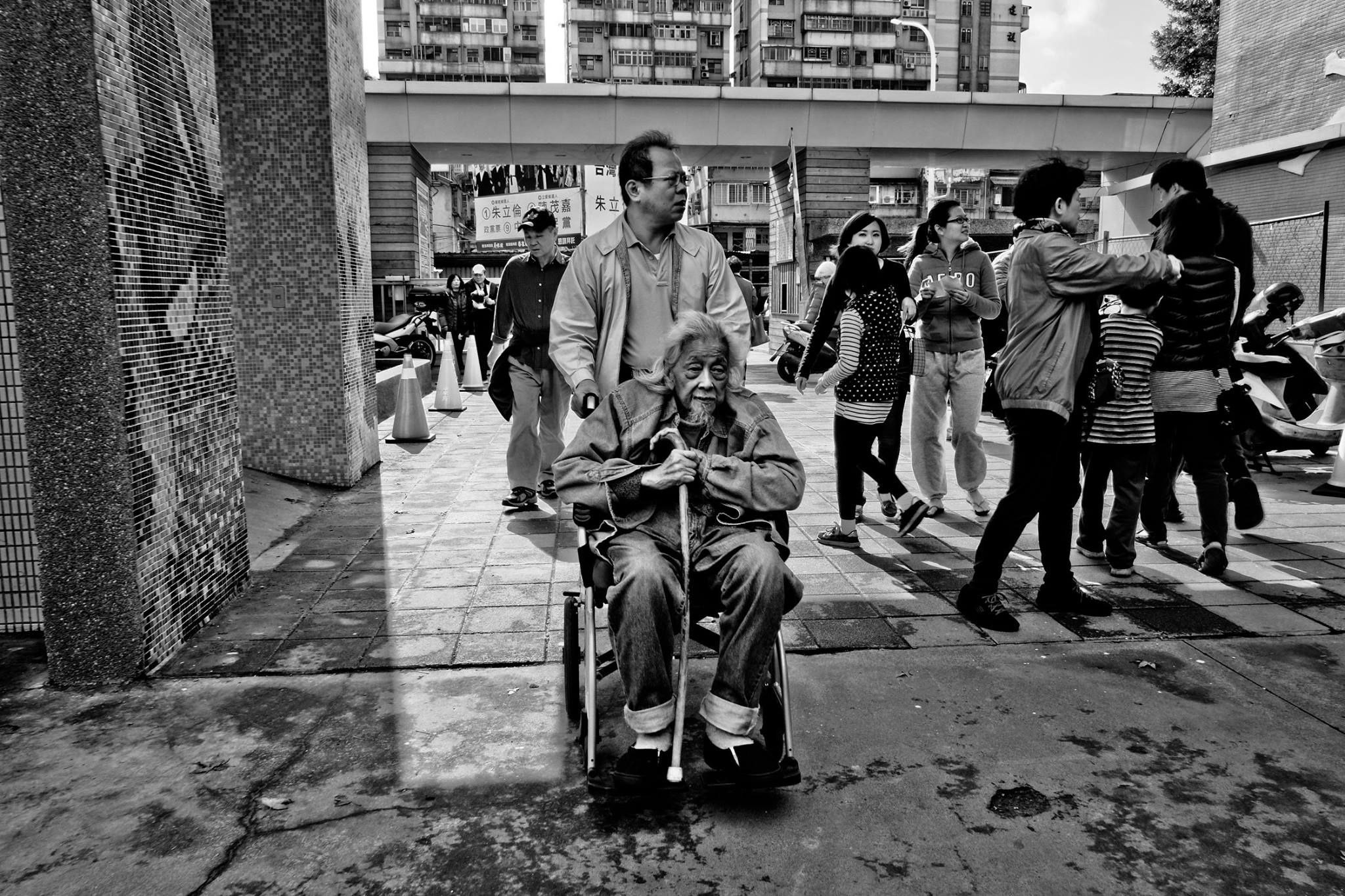 The polling station was right across the street. This short walk, felt unusually intense and more like a resistance force heading straight for a fight.
At the polling station, people recognized him. It's Su Beng, they said. Many were delighted. A woman came by and hugged him. Chats with smiles. He laughed. She laughed. She hugged him again and again.
She then asked voters to let him cut the line. We got an elder here! It's Su Beng the Elder! They all obliged. Rather happily, too. Poll workers were also happy to see him. The cops with their whatever face were indifferent.
Cheers for democracy.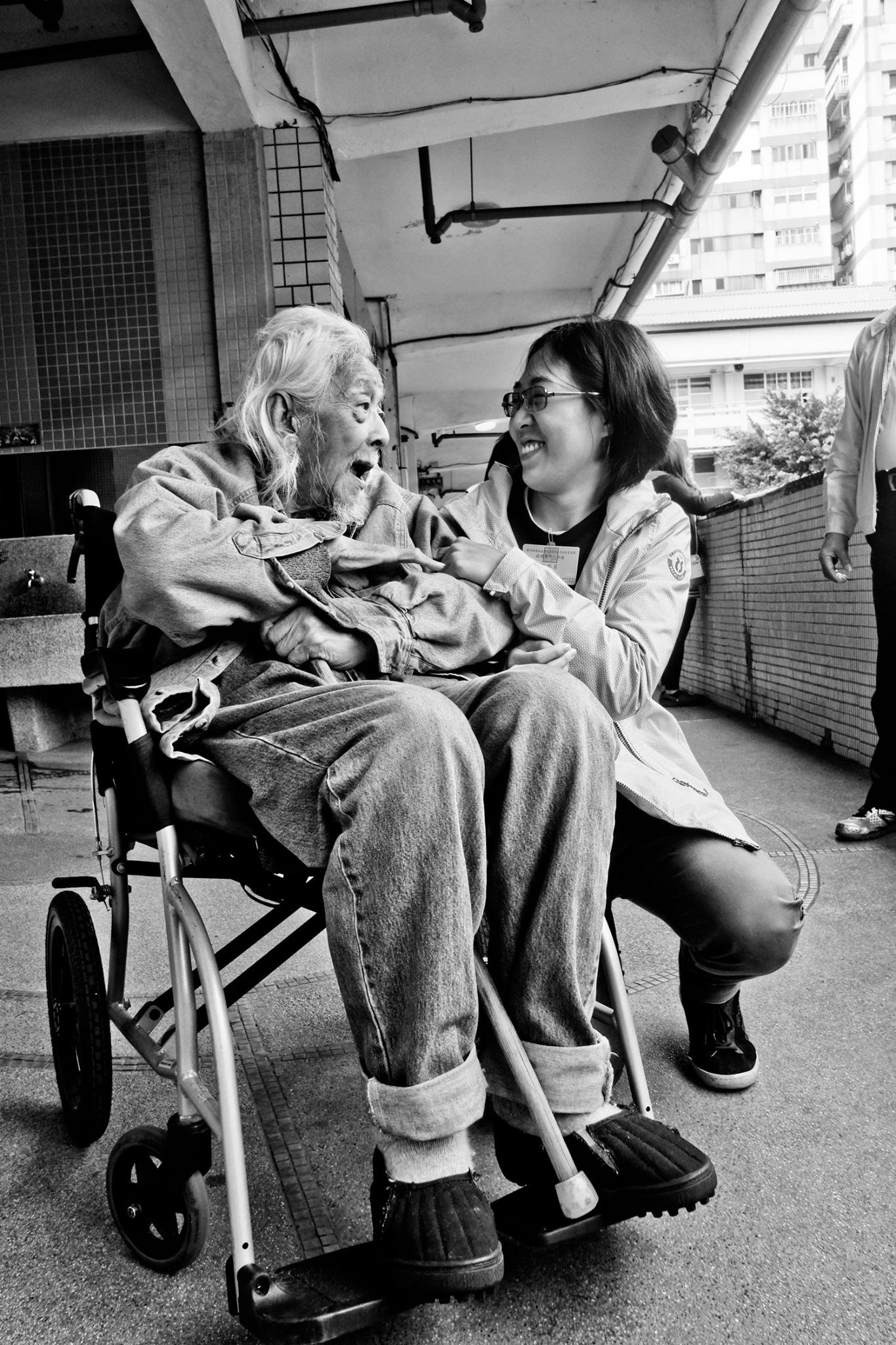 On the way out, another woman came by, and asked for a picture.
Again, with warm greetings with genuine smiles.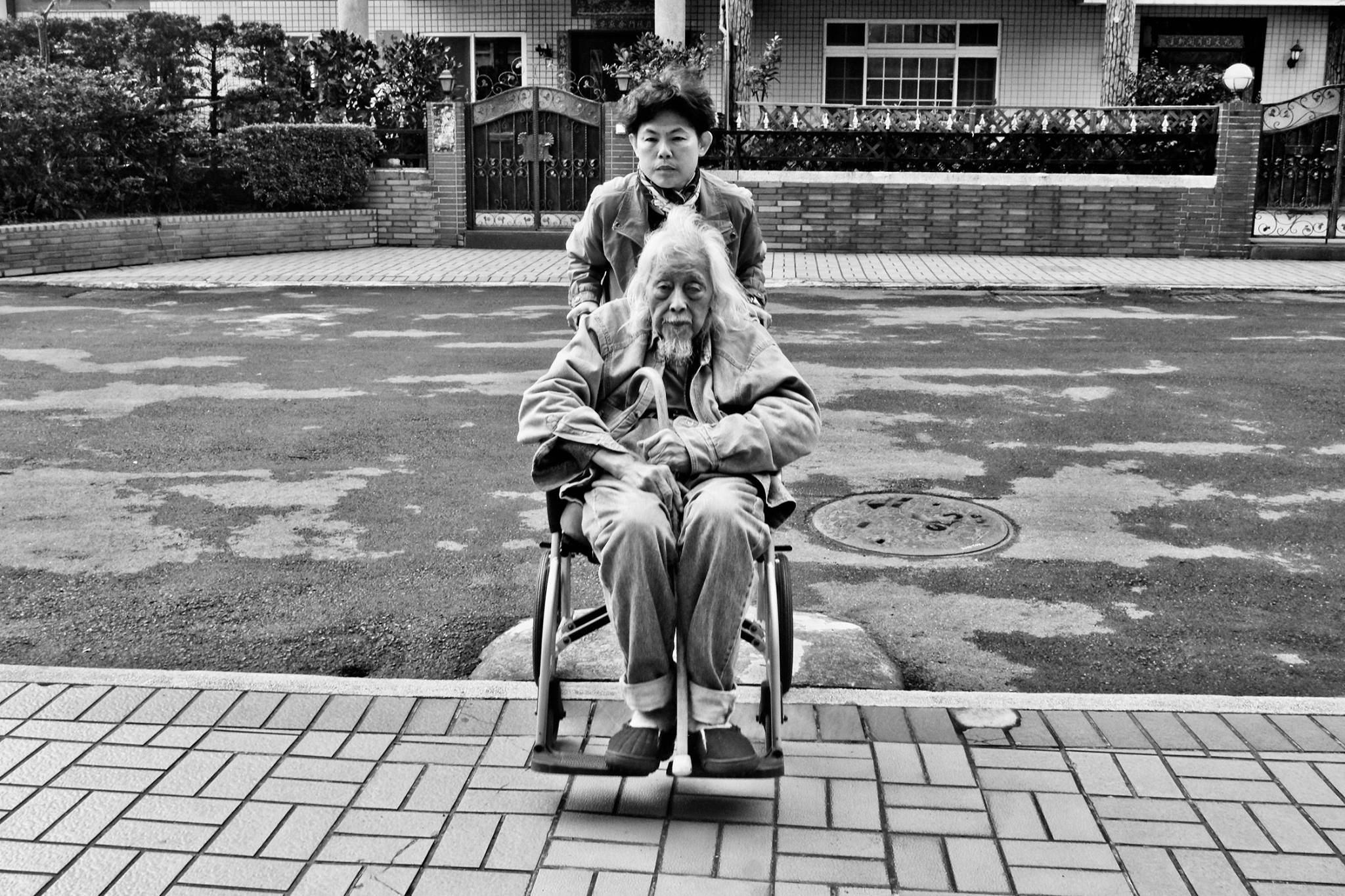 Then we went back to his house to have lunch. I was handed a beer with the word "Independence" on it. Asked how he felt about the vote. He said that he worked outside of the system. An election is for the system, but he still participates. So many Taiwanese people show up, it's very touching.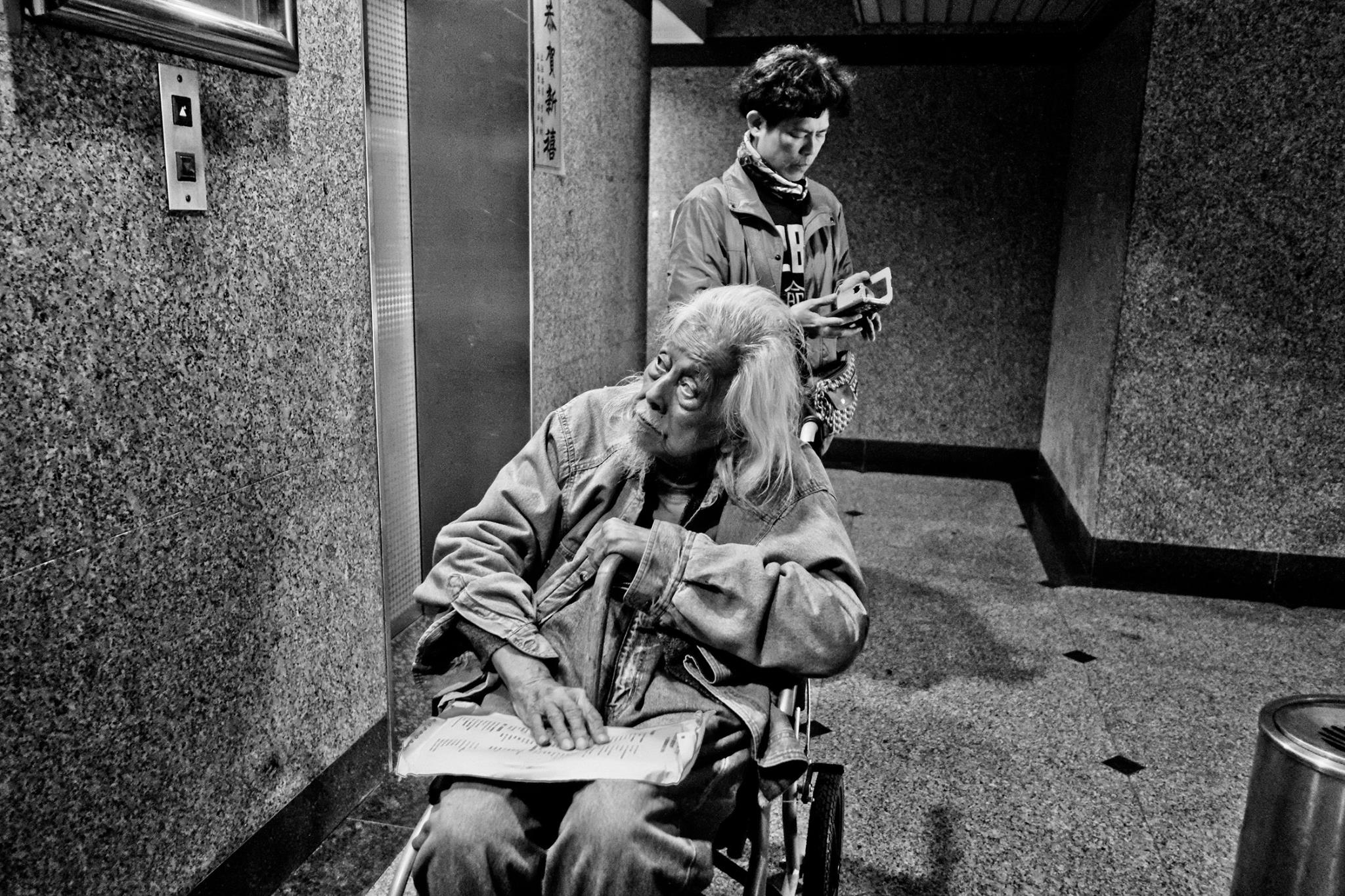 Then he read his Japanese newspaper. His aide read him Facebook comments for his presence at Tsai Ing Wen's rally last night.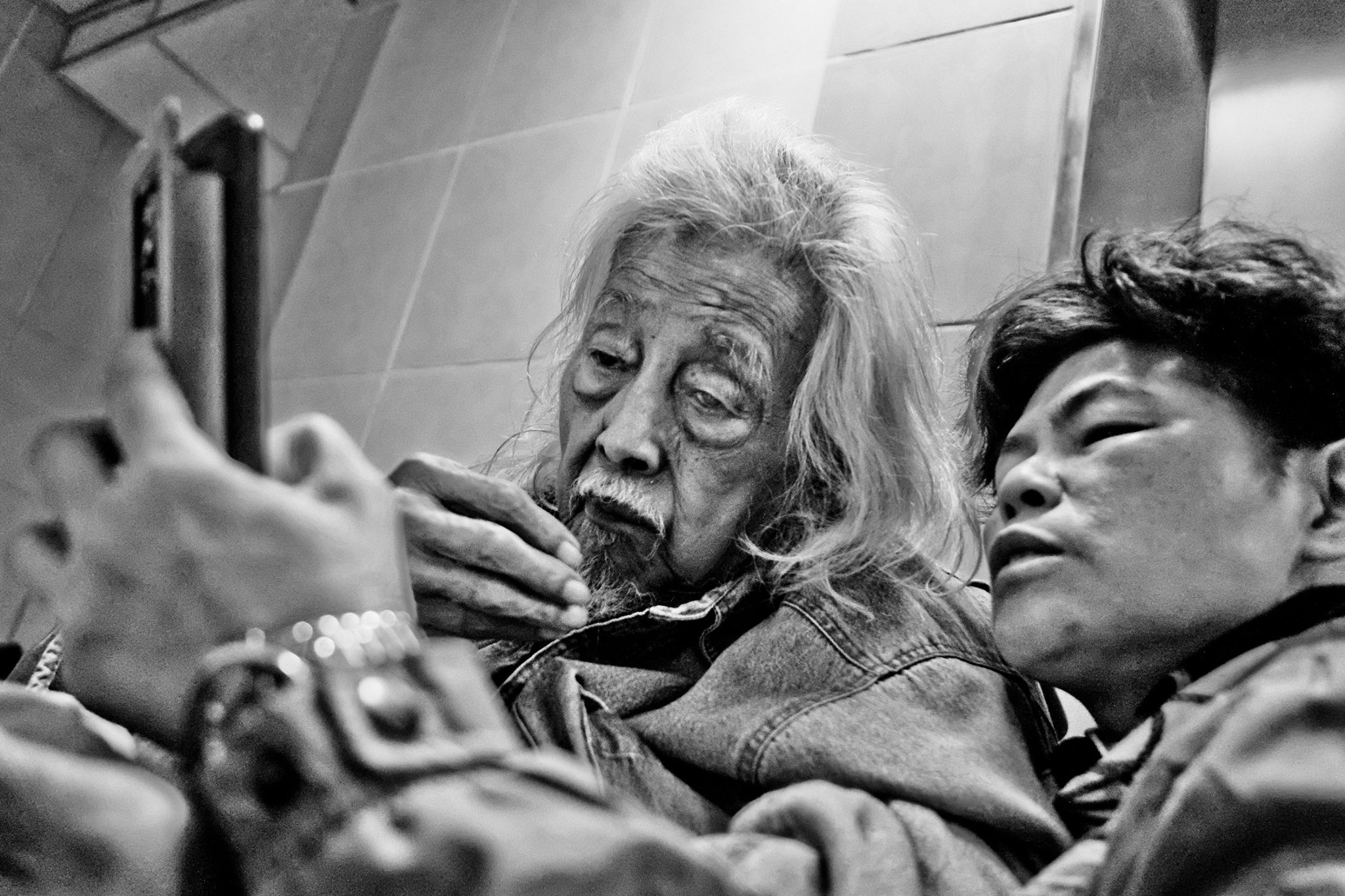 Then came nap time. Ah, how us Taiwanese love our naps…
Snapped the last picture and left.
On the way back, slightly tipsy from the beer, I thought, wow, I just met Su Beng.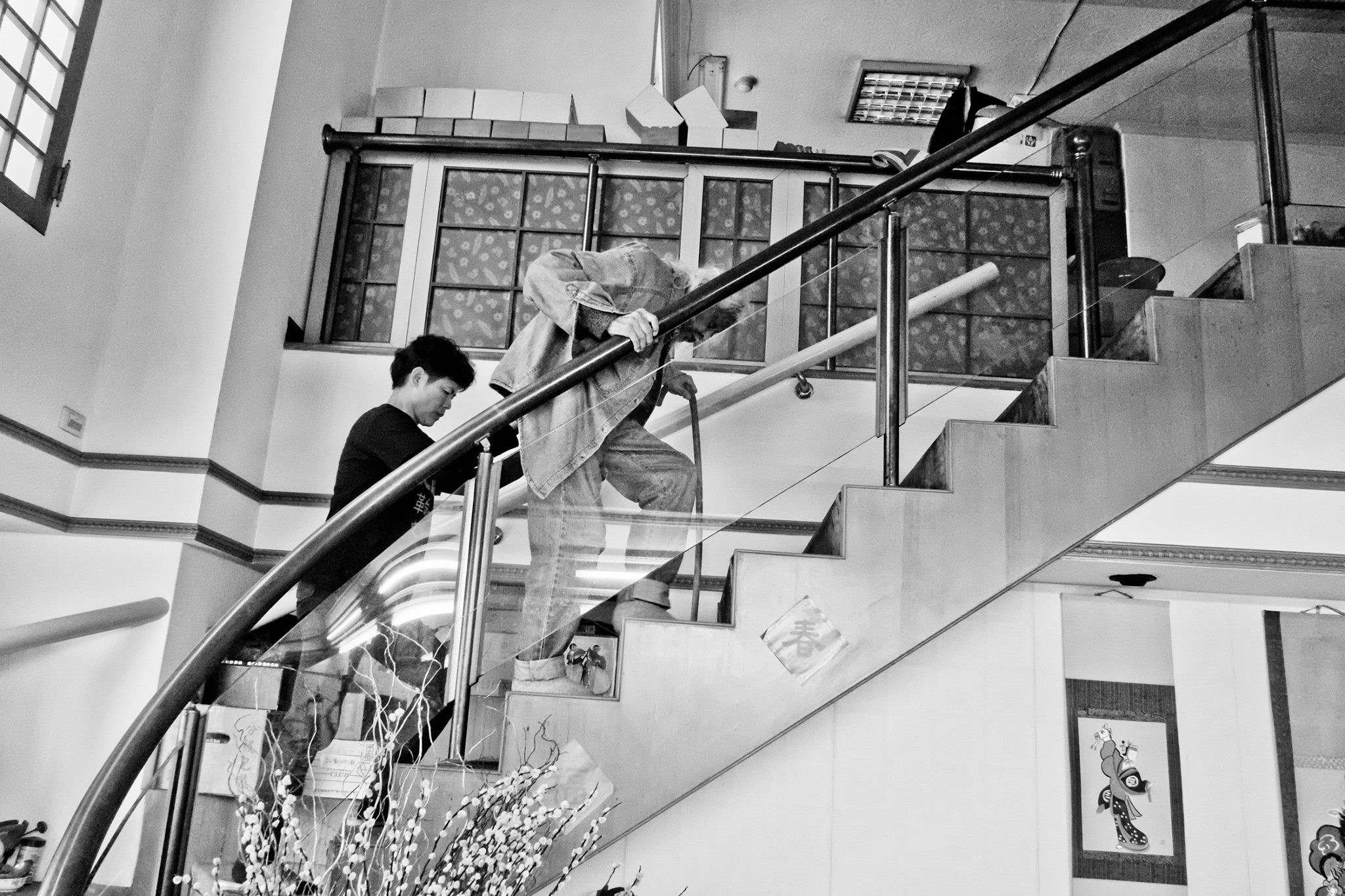 He showed me, by his very being, that what it is to have dignity and what it means to resist.
And a new day for Taiwan indeed…