語言:
English /// 中文
Photo Credit: 廖振輝/Liberty Times
At the end of 2014 and at the start of 2015, New Bloom will be conducting a review of the year's most noteworthy events. We have curated a selection of our own articles, as well as articles from outside sources, which we think were best represent the events of the past year. 
While the Taiwanese labor movement has faced a number of historical challenges which date back to the restrictions placed on labor during the Martial Law period, this year was a year with no shortage of activity by Taiwanese labor. Apart from a May Day protest which carried on immediately after the Sunflower Movement, the year's prominent labor struggles were the Former Toll Collectors Self-Help Organization of laid-off toll worker's attempt to raise attention to their plight and former workers of Hualon Group to receive full renumeration for owed payouts.
NOTEWORTHY ARTICLES
---
A Month of Labor Demonstrations in Taiwan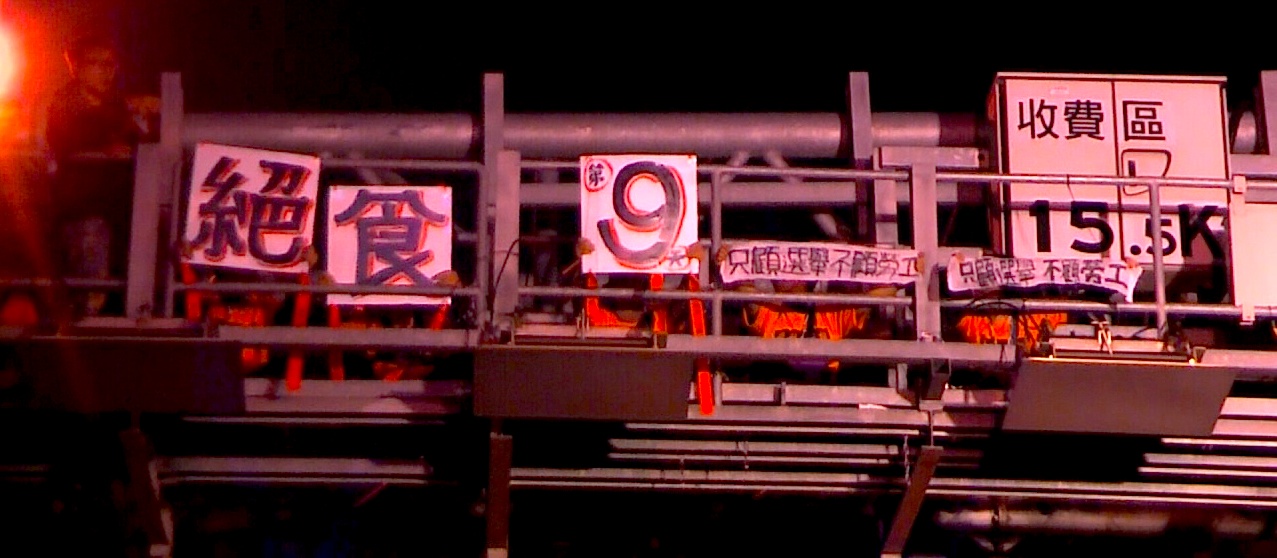 New Bloom editor Brian Hioe discusses the series of demonstration held by the Former Toll Collectors Self-Help Organization and former employees Hualon Group during the month of nine-in-one elections. Although the actions of workers specifically targeted the KMT, what nine-in-one elections raises for organized labor in Taiwan is the history in which the DPP did not always act in the interests of labor. As such, with the rise of independent candidates whose political constituencies directly draw on Taiwanese civil society, do labor groups have new opportunity following nine-in-one elections?